60 Years
of existence. Founded in 1960, we are one of the oldest public environmental organizations in Serbia.
10 Million
seedlings
have been planted on over 340000 hectares of land throughout the country.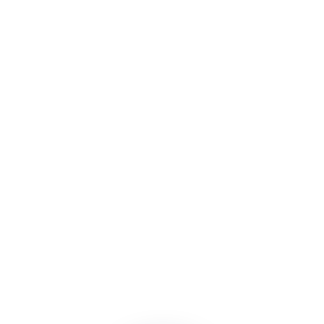 2 million people
have participated in our programs, from activities involving afforestation to various educational and voluntary events.
Mission
We are creating the environment for active and responsible participation of communities in sustainable development through education, volunteering, promotion, public advocacy and cooperation at all levels. PGV is a local, regional and international resource center for education, advocacy, cooperation, promotion and volunteering in the area of sustainable development.
About us
Vojvodina Environmental Movement is an ecological and youth association. For over 60 years, they have been actively pursuing a vision of the development of communities in which everyone is actively and responsibly participating in order to protect the environment through sustainable development. By educating about sustainable development, supporting civil activism in the process of environmental protection, promoting social activities and advocating for the implementation of natural environmental protection policies at all levels, Vojvodina Environmental Movement creates a setting for active and responsible participation of communities in sustainable development. Since their establishment, Serbian Environmental Movement organizations have planted millions of seedlings, therefore raising forests and protective layers, while a couple of millions of activists from the former Yugoslavia region have volunteered to participate in activities. In 1989, Serbia Environmental Movement received the Charter of the United Nations for its contribution to environmental protection, while in 2011, Vojvodina Environmental Movement received the Charter of Sremski Karlovci for its extraordinary efforts, enthusiasm and achieved results in raising ecological awareness, attracting younger people and the affirmation of Sremski Karlovci. Since 2008, the organization is a governing body of "Eco Center Radulovački", a youth center that uses energy efficient systems – solar and geothermal energy - and has received a Quality Label for Youth Centers from The Council of Europe (2015-2022), as well as Tourism Flower in 2015. Vojvodina Environmental Movement cooperates with numerous organizations and institutions and is a part of a great number of networks, such as: European Platform for Youth Centers, South East European Youth Network (SEEYN), National Youth Work Practitioner Association (NAPOR), "Network of good energy" and "Afforest Vojvodina". For 12 years, Vojvodina Environmental Movement has been a part of the Vojvodina government program called "For clearer and greener schools in Vojvodina", as well as being a partner of Radio Belgrade 2 in the oldest ecological action in Serbia "Searching for an annual pollutant and an environmental protector". Since 2015, it has been actively fighting for the environmental protection of the backwater of the Danube in Special Nature Reserve Koviljsko Petrovaradinski Rit, also known as Кarlovački dunavac.